LANGUE ET TRADUCTIONS DE L'ARTICLE





MY TRIP TO OLD MELDRUM
Diego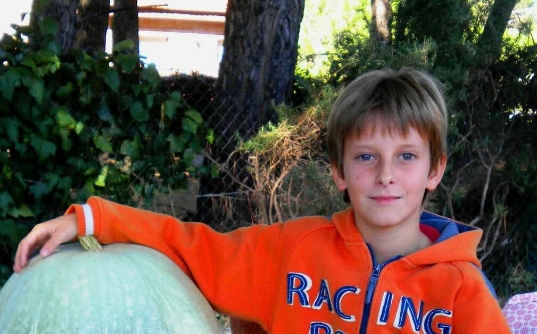 First I got up at 4 o'clock in the morning. I wasn't bored during the journey. I went to Madrid by coach and then I took a plane to London. The airport in London was full of shops and we had to take a bus to go from one terminal to the other.
The first thing I did in Aberdeen was to go to a supermarket. It was huge. When I was in Old Meldrum, I had pizza for dinner and the next morning I watched TV and had cereal for breakfast, like I do every days.
At school I saw Lisa, Mariví and Paula and Rebecca with their partners. The school has a canteen and I had lunch there the two days. The first day I ate chicken and two boiled potatoes and the second day I ate a soft cheese sandwich. My first lesson there was French. The school was different and very fun.
I walked with Blair for a long time to go back home. I had nuggets and chips for dinner while I was watching Dr Who on TV. After that we played with the Wii until Blair's mother, Jackie, told us to go to sleep.
The second day after school Jackie took us to the university to pick up Blair's brothers. In the evening we went to a bowling alley and I was the third in my group.
The next day we got up early to go to a fair because Blair's father has a sports shop. I had a very good time there, I bought a lot of things and I had a huge hamburger.
On my journey back to Spain we had dinner at Mc Donalds at Barajas Airport in 15 minutes. We were listening to the radio in the bus until we arrived in Valladolid at a quarter to one in the morning.
I enjoyed my journey a lot.
MY TRIP TO SCOTLAND
On Wednesday 21st of September I began my trip to Old Meldrum in Scotland. At four o'clock in the morning we took a coach to Madrid airport. At 9:55 a plane took us to London. We arrived at 11:30 at Heathrow airport and we ate something while we waited for the plane to Aberdeen. When we arrived at 15:50, at the airport in Aberdeen my friend Clare was waiting for me to take me to her home. We left my baggage at her house and then we went out to the park with Clare's friends. Later we went home to eat a delicious meat loaf and after we went to bed.
On the plane
My friend Clare
On Thursday we went to school and we had classes in Maths, history and art. We ate at school and in the afternoon we played in the park.
Old Meldrum School
On Friday we also went to school. In the gym they showed us a typical Scottish dance.
My friends and myself
On Saturday Clare's family and everyone else went to see the science museum. In the afternoon, Clare's family and I visited the fair ground.
Visiting castles
On Sunday we got up early to take the plane to go back home.